HOA Management
Homeowners associations have become a ubiquitous feature in modern life. Neighborhoods made of condominiums, townhomes, and single-family homes need a professional body in place to handle finances, amenities, site maintenance, and all the various details that create a great place to live. An HOA needs to handle all tasks, be responsive to resident needs, and be a partner when it comes to community challenges.
But HOAs are difficult to manage, and volunteers are often hard to come by. That's where an association management service comes into play. At Faith Property Management, our experience and knowledge as a homeowners association company can keep any size HOA running efficiently.
---
Services we offer as an HOA company:
HOA Governance
Board meeting preparation and facilitation
Processing on ARC & ACC Requests
Monthly inspections of the neighborhood
Reporting violations of the Covenants, Rules and Regulations, and the Design Standards
Provide notice to homeowners whose property is out of compliance
---
HOA Management
Monthly neighborhood inspections
Annual landscape walkarounds
Website access to association documents
Status letter processing
Lender questionnaire processing
Vendor management & contract administration
Provide emergency services 24/7
Coordination of staff, sub-contractors, and vendors
Promptly returned calls and emails
Respond to all service requests in a timely manner
Access to our in-house maintenance team
---
HOA Fiscal Management
Daily homeowner payment lockbox processing
Daily homeowner payment check processing
After hours payment dropbox at Faith office
Online payment options via ACH, eCheck, Credit Card, or Debit Card
Local assistance with billing inquiries
Monthly financial reporting
Financial reports posted to website by the 10th of each month
Accordance with collection policy and late fee processing
Processing assessment demand letter per collection policy
Monthly delinquency monitoring
Communicate delinquencies to association collections attorney
Annual vendor 1099 mailing and filing
Annual tax return processing
NO hidden fees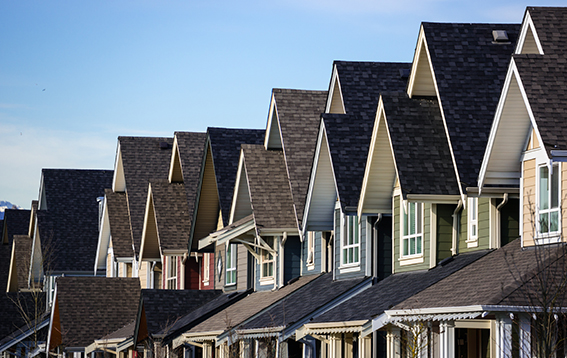 ---
Our mission is simple: whatever the size or makeup of the neighborhood, and whether you're a new development or pre-existing HOA, we're focused on creating and supporting a community that's inclusive and welcoming to all. We pride ourselves on efficient communication and a willingness to tackle any problem and resolve it to the satisfaction of all parties, at a fair and competitive rate. The world of HOA property management is constantly changing; we'll help you adjust, smoothly and professionally.
For more information or to schedule a consultation, contact us by phone or online today.
Managing Your Most Important Asset
OUR TRANSACTION FEES:
Transfer Fee: $350.00
Status letter Fee: $50.00
If you have any questions, don't hesitate to contact us. If you need to request any documents for a real estate transaction please go to www.associationonline.com.
What People Are Saying About Faith Property Management
"Since establishing our HOA partnership with Faith, our financial picture has improved. Faith provides us with all of the source documents regarding our expenditures and bank statements. In addition they have assisted us with acquiring legal counsel, which is considerate of our homeowners and board, alike. Because Faith has assigned us caring Property Managers, our homeowners know there is always someone available to listen."
Songbird Meadows
-Leslie
For over 10 years it has been a pleasure to work with Faith Property Management. I have visited the Faith office at least once a month during my tenure and I am impressed with the friendly service while completing all our HOA needs. The best HOA team I have worked with. Looking forward to another 10 years.
Woodbox Board Office/Member sense 2001
-Shawn Dixon
Faith Property Management has provided our HOA with responsive support and helpful guidance. We can count on them to provide problem free services as well as working through special issues that may arise.
-Dennis